Senaste veckan har både Tidaholm HälsoCenter och Norrtälje Träningscenter fått riktigt fin publicitet i sina lokala dagstidningar.

Detta är mycket bra PR och vi på CMS vill såklart uppmärksamma detta. Man brukar säga att responsen är upp till 7 gånger större än klassisk annonsering och med en förstasida blir det förstås ännu högre. Framförallt på mindre orter kan detta ge en enorm genomslagskraft.

Empty space, drag to resize
10-års jubileum i Tidaholm
I Tidaholm har man haft Spin of Hope för 10:e året i rad och detta har Västgöta-Bladet valt att uppmärksamma. Bibban Steen, ägare av Hälsocenter i Tidaholm, skickade en pressrelease till VB vilket hon alltid gör när de arrangerar något som kan vara värt att uppmärksamma. Hon vet att enda sättet att få redaktionell text i tidningen är att själv informera om vad som händer.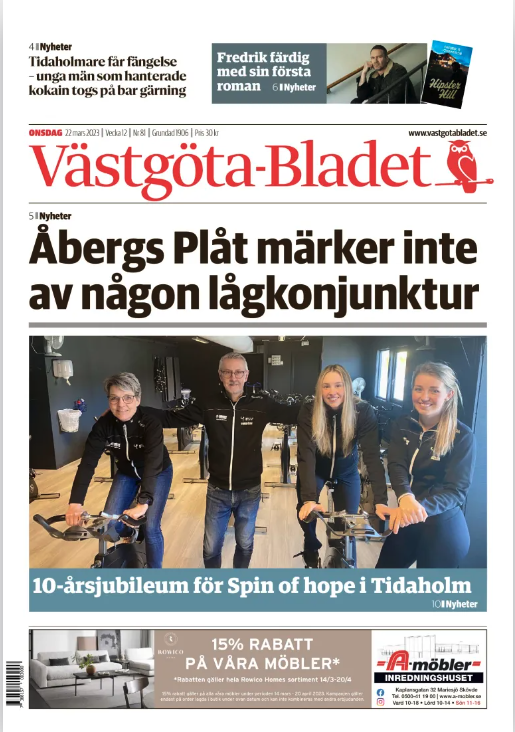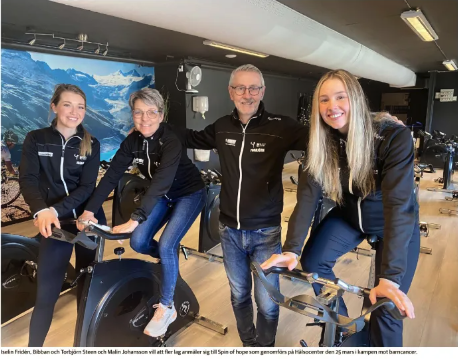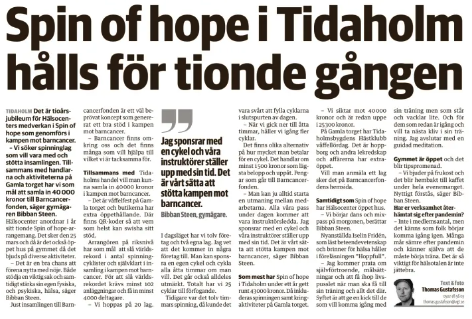 Empty space, drag to resize
Företagskampen i Norrtälje
I Norrtälje har delägare Titti Cederwall med personal fått uppmärksamhet för att ha dragit igång den så kallade Företagskampen med 12 deltagande företag.
Under fyra veckor har deltagarna fri tillgång till gym och gruppträningspass på NTC. Vägen till prispallen är att samla ihop flest antal pass till företaget som beräknas procentuellt. Det företag som kammar hem kalaset belönas med värdet av 5 årskort på NTC.
Företagskampen kommer pågå under fler perioder under våren och nästa tillfälle startar igång den 2 maj.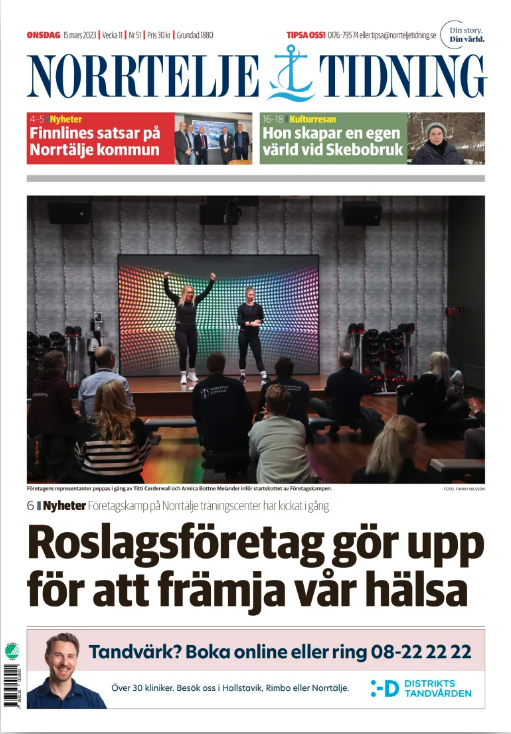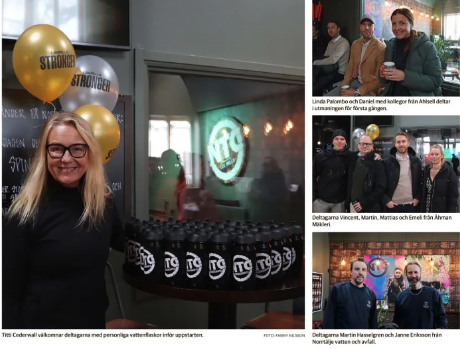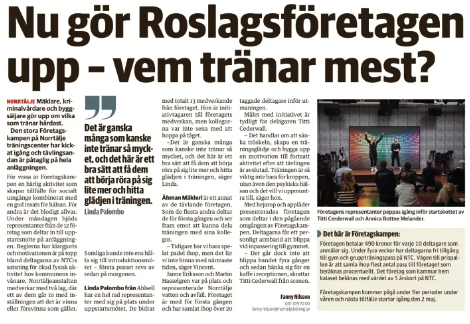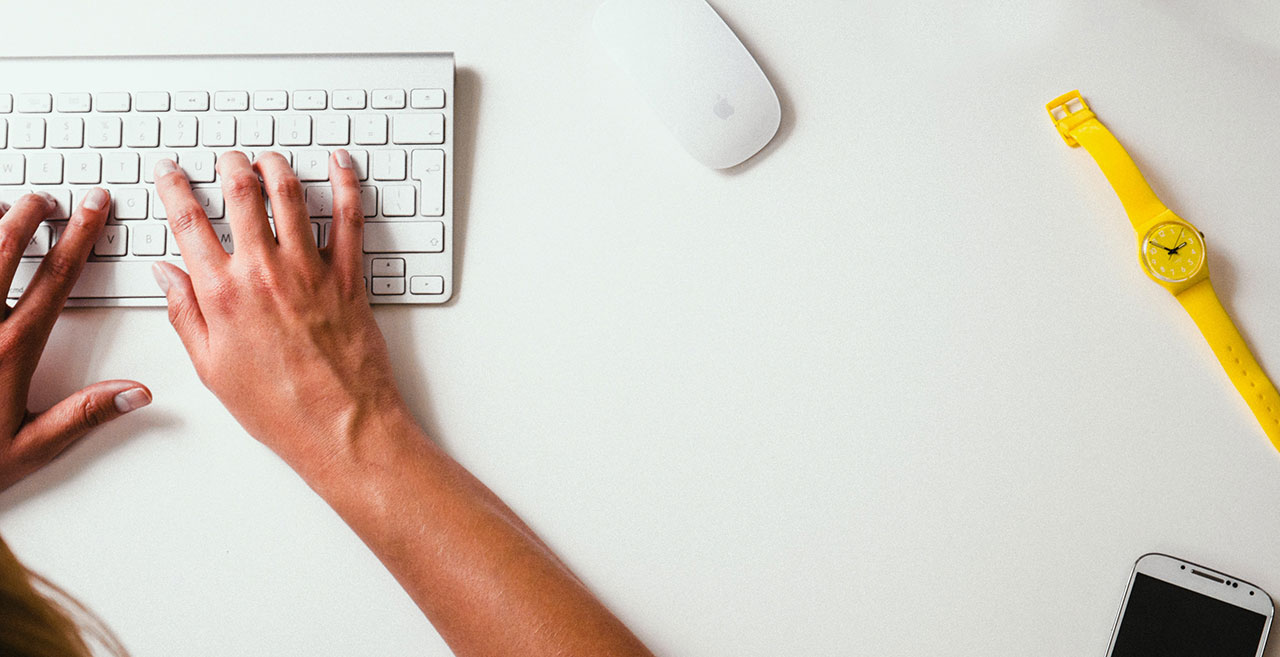 Subscribe now
Get exclusive news
Är du inte inloggad på Google, logga in till höger.